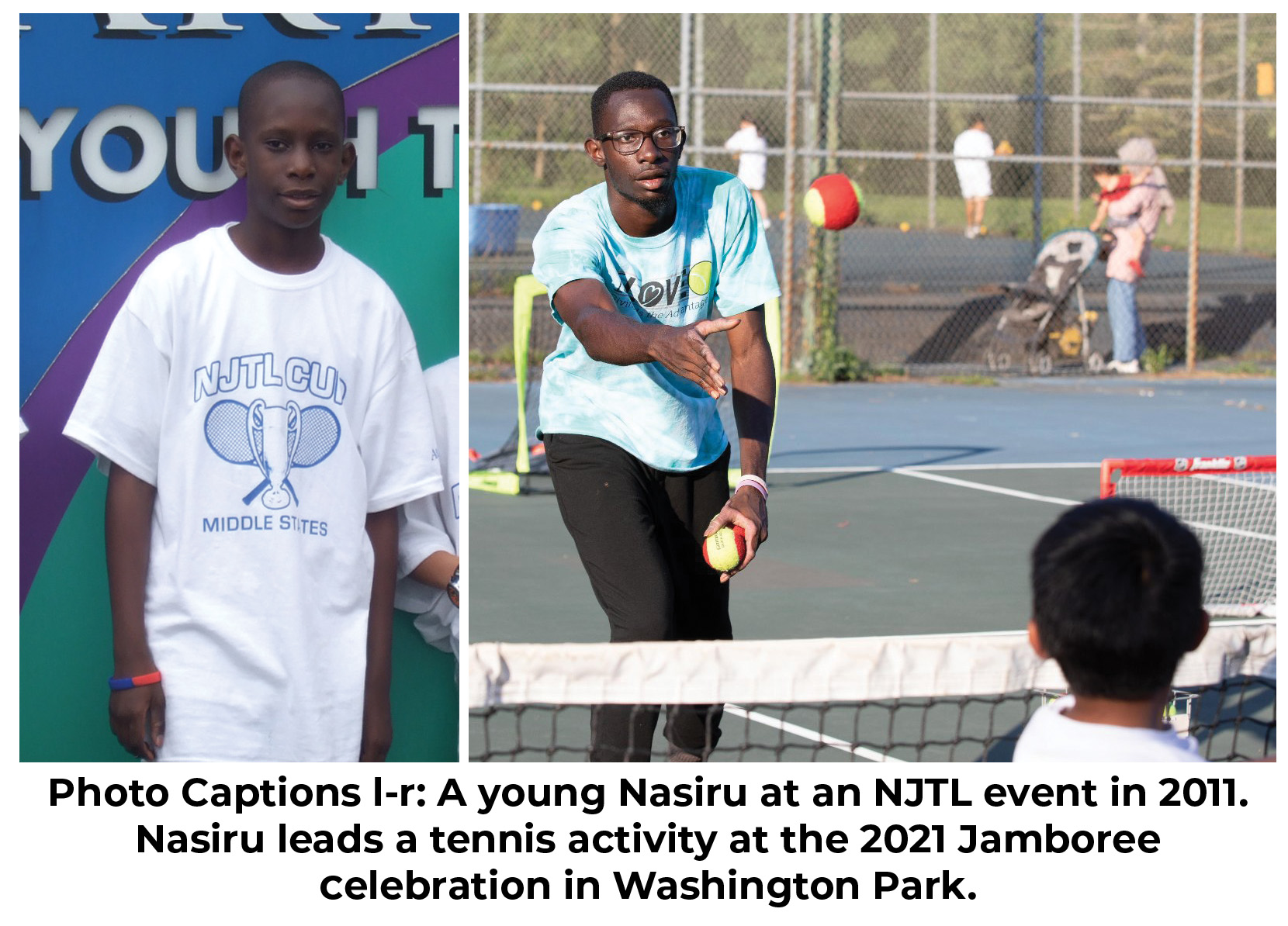 Dear Friend,
Hello there, my name is Nasiru. I am a 15-LOVE alum and instructor. This program has played a key role in developing me as a person, giving me a foundation and helping me figure out who I am. I've gotten to meet many interesting people who have given me many opportunities to showcase my abilities, for which I am very grateful.
With the help of my 1st grade teacher, I started 15-LOVE as a rambunctious, bright-eyed six-year-old. I didn't exactly know what I was doing, except I knew I was having fun! Over the years, the experiences I've had with Coach Domingo, Amber, and others has greatly benefited my character, along with my game. I can recall moments in life when my behavior got me into hot soup. In all honesty, as a kid I had some trouble managing my emotions, both on and off the court. Despite my shortcomings, the people around me always provided encouragement and direction.
One of the most important memories I have is a tournament we played in Connecticut, on the Yal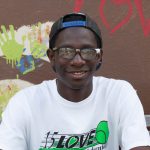 e campus. I was around 13 at the time. I played to the best of my abilities, but I did have a few slip ups here and there. In my first match, my frustrations became very visible. Despite my attempts to control myself, I did a poor job. The coaches would remind me to "take it easy, it's not that serious." The competitive side of me really did not want to hear that, but I decided to oblige. I played two more matches and I was feeling very confident, possibly a little too confident.
After winning my group, I was ecstatic. I came to win a trophy and I did. The only problem was I kept bringing it up. I really wasn't thinking of how other people felt or how they played. The last night we were there, some of the other kids didn't really want to hear my story for the 30th time. Domingo talked to me about it, letting me know that it is one thing to be a sore loser, but another thing to be a sore winner. The ride home for me was a quiet one, but definitely needed for self-reflection. From that day on, it became easier and easier to take those words to heart and learn winning isn't everything. I understand that as a kid, I sometimes lacked good sportsmanship and proper etiquette. As a teenager and now an adult, they've become two of the most important aspects of who I am.
Once I headed off to college, I started at UAlbany. I was excited to be part of the community and quickly got myself involved in all I could. My grades were a little shaky, so I decided to transfer and narrow my focus, but was afraid to lose the community I had found. I worked with Maxine Brisport, 15-LOVE's College Prep Director, who helped me find HVCC, a college that is close, offers the program I want and has opportunities that interest me. I'm having a meaningful experience at HVCC, learning to be a team player, take initiative, and help others – all things that were instilled at 15-LOVE. With hard work and putting school first, I made the Dean's list my first semester at HVCC. I'll soon have a degree in Information Management and Technology, and plan to go on for a Cyber Security certificate.
I'm very grateful to be a part of 15-LOVE. I hope you will consider supporting this program that has served me so well over the years. I am just one example of how 15-LOVE impacts the lives of kids in our community like me. Thank you for considering supporting 15-LOVE this year.
Sincerely,