WINTER TENNIS CLASSES
Beginning Saturday, October 15th through March 25th
*Open Class Lessons for Kids 4 to 18 at Tri City Latham
There's an 8 player limit per class. Players may sign up for 1 class every other week. This ensures there are open spots for new kids.
11:00 am – 11:30 am – 4 & 5 year olds
11:30 am – 12:15 pm – 6 to 10 year olds
12:15 pm – 1:00 pm 11 to 18 year olds
October: 15, 22, 29
November: 5, 12, 19
December: 3, 10
January: 7, 14, 21, 28
February: 4, 11
March: 4, 11, 18, 25th
*Open class lessons are reserved for kids in the Albany, Schenectady, Troy, Lansingburgh & Rensselaer School Districts. Verification is required.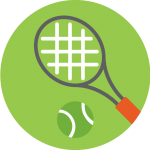 ADULT TENNIS CLASSES HAVE ENDED
​THANK YOU, to everyone that came out and participated in our Fall Rally Adult Classes. The 5-week program took place throughout the week at various courts in the region.  There were two sessions to choose from.  We will be offering adult tennis lessons again in the spring.  Please email us if you would like to receive more information about upcoming sessions.
 Rally Adult Classes
Adults will learn to play format including instruction and live play.
Rally Family Tennis – Family Class Ages 4 to adult – Saturdays,

This Family Class is a beginner class for adults and kids to learn alongside each other. We encourage families to come out to play together, but adults are welcome to come by yourself and learn. Kids must attend with an adult.
Cost to attend the sessions is $25 for the 5-week program. Racquets are available for purchase for $20. Class refunds will not be given.